A couple of weeks ago I had the great pleasure to be speaking at an entrepreneurial summit on the topic of "women entrepreneurs" focusing on the Asian region. It came to no surprise when discussing with other successful and talented women entrepreneurs, that the challenges for them were the same as the challenges everywhere else. Even though women entrepreneurs may be different around the world, and they may have different opportunities based on their geographical location, when it comes to the challenges, similarities quickly arise no matter where they are. What did strike me during the panel was that the majority of the other women entrepreneurs were also mothers. I started reflecting on this and the similarities of skills that motherhood provides to those needed to run a successful business in any sector. Even though I am not a mother myself, I wanted to look further into this.
Today, women entrepreneurs are thriving globally, but they are still receiving less funding than their male counterparts. There is absolutely no denying that women have made great strides in the world of business over the past few decades. Many examples out there showcase this, but many of these examples are not well known or well covered at times by the media. I was surprised to only recently have learned that the company Canva, a thriving business has been co-founded by a woman. Even at times, we as women are biased into thinking that CEOs or founders of companies are male. A simple exercise I did a couple of years ago, alerted me of my own bias. You close your eyes, and someone tells you to think of a scientist, CEO, lawyer, doctor and all those images for me were of men. I challenge the reader to do the same exercise, and I hope the response will be different for you than it was for me.
Despite women's progress in the entrepreneurial sphere, the gender gap is still very apparent in many industries. In fact, according to the sixth economic census by the National Sample Survey Organisation (NSSO), only 14% or 8.05 million business establishments out of the existing 58.5 million are being run by female entrepreneurs. This discrepancy is one of the signs that lead to the thinking that women-led businesses are often overlooked as potential investments. This is a huge mistake, as research by Boston Consulting Group has shown that startups co-founded by women are actually much better financial investments than those founded by men. For every dollar of funding, a female-led startup gives on average 78 cents back, while male-founded startups generate a lot less than that – just 31 cents.
During my experience with startups, I have noticed several times that in women-led pitches the questions being asked are always directed toward the challenges and not towards the opportunities as happens when a male-led startup is pitching. It may be the bias of investors, whom themselves tend to many times be male and are looking to invest in those who might look, and sound like them. These are all biases that society must bring awareness towards and ensure that they are being eradicated as time goes by.
So why are women-led startups and especially those led by mothers such a good investment?
There are many reasons why mothers make great entrepreneurs and here are some of them:
1. Mothers are natural multitaskers: Mothers are used to juggling multiple tasks at the same time. This ability to multitask comes in handy when running a business, as there are always a million things to do and only so many hours in the day.
2. Mothers are used to working under pressure: They are used to meeting deadlines and managing multiple demands simultaneously. This ability to work under pressure is an important skill for any entrepreneur.
3. Mothers have a strong sense of responsibility: They are used to taking care of others and making sure that everyone is happy and safe. This sense of responsibility is an important quality for any entrepreneur.
4. Mothers are used to managing a budget: They are used to making sure that there is enough money to cover all of the expenses and that there is still some left over for savings. This ability to manage a budget is an important skill for any entrepreneur.
5. Mothers are great at networking: They are used to meeting new people and making connections. This ability to network is an important skill for any entrepreneur.
Mothers have the skills and qualities that are necessary for success in business. So if you're thinking about starting your own business, don't forget to consider the many advantages of being a mother entrepreneur. Even though these great qualities are making mum entrepreneurs successful, they are still not receiving the funding required to thrive.
When looking at VC firms, we noticed that women make up only a small fraction of the partners, and they receive even less of the total venture capital funding. One of the main reasons why women-led/mother-led startups have a harder time getting VC backing is that they are often underestimated and undervalued. This is due in part to the fact that women face greater obstacles and challenges when starting and growing their businesses. In addition, women-led startups often have a different focus than male-led startups, which can make them seem less attractive to potential investors.
What all of this means is that women-led startups need to work harder to get VC backing. They need to be more prepared and more knowledgeable about their businesses than their male counterparts. They also need to make sure that they are pitching to the right investors – those who are looking for businesses that are different from the norm and who are willing to take a chance on something new.
If women-led startups can overcome these challenges, they will be well on their way to getting the VC backing they need to grow and succeed. And as more women-led startups get funding, it will become easier for others to follow in their footsteps. In turn, this could lead to a major shift in the VC landscape, with more women-led startups receiving the backing they deserve.
Women tend to be more risk-averse than men, which means that they're more likely to carefully consider their decisions and make sure that their business is built on a solid foundation. Furthermore, women are often better at networking and building relationships than men, which gives them an advantage when it comes to raising capital or finding customers. Finally, women tend to be more collaborative than men, which means that they're more likely to create a positive working environment that attracts and retains top talent.
So if you're looking for a smart investment, don't overlook women/mother-led startups – they just might be the future of business!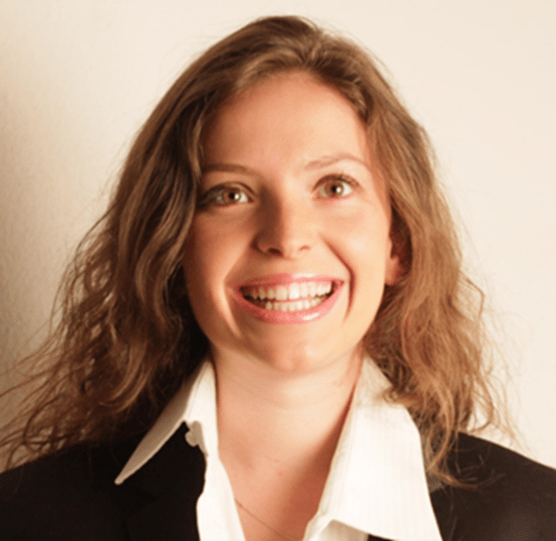 AnaMaria Meshkurti is the Head of Marketing, Communications and Engagement at the FONGIT (Fondation Genevoise pour l'Innovation Technologique), the premier Swiss technology startup innovation platform and incubator. Aiming at achieving positive social and economic impact, FONGIT supports startups in the technology sector who are based in Geneva or want to set up their headquarters in the canton.
Previously she worked for the United Nations (UN), as programme officer in the UN International Telecommunication Union (ITU) Office for Europe, in charge of digital inclusion, skills, gender, youth, accessibility and innovation matters with European governments. During her time with the ITU Standardization Sector, she conceptualized and managed the ITU Smart Incubator programme for emerging tech start-ups in developing countries as well as oversaw ITU-T's non-statutory events including workshops, seminars and forums. She also led trainings for the Bridging the Standardization Gap programme, supporting ITU delegates in the standardization process and worked with various groups on the topic of Fintech, Artificial Intelligence, Blockchain, Internet of Things and more. She was instrumental to the delivery of the European Impact Summit 2020 as part of the Advisory Board of the Young Presidents Organization (YPO).
She is a communications professional with a strong background in public relation and engagement, tech start-ups, innovation, and digital skills. Prior to joining ITU she worked for the World Intellectual Property Organization (WIPO), as well as in various UK based NGOs. She holds diplomas in Business Administration (MBA), Marketing and Communications (MA) as well as International Relations and Global Governance (Bs). She is currently the Vice-Curator for the World Economic Forum (WEF) Global Shapers Geneva Hub, as well as Chapter Leader for the HULT International Business School Alumni Association of Geneva.