By Dr. Mona Moldoveanu Pologea
Starting a business focused on education may be exciting and rewarding, but careful planning and execution are required to ensure long-term success. In this article, we'll look at ten essential guidelines for launching a profitable education business: 
Offer Top-Notch Courses
It's essential to offer top-notch courses that satisfy your target audience's wants and demands if you want to stand out in the crowded education sector. Delivering informative material, communicative teaching strategies, and hands-on learning opportunities should be the main priorities. To maintain relevance and provide yourself with a competitive edge, you should regularly update your course offerings.
Build a Strong Team
The success of your education business depends on the strength of your team. You should look for the top candidates in the two key areas of administration and teaching. The basic foundations that support the great educational experience you offer are the commitment and passion of your instructors. It's also important to note that your team members are committed outside of the classroom. They ought to regularly update their teaching techniques, actively engage in teamwork with colleagues, and keep up with current educational trends. They guarantee that our students receive the most current and pertinent education by staying one step ahead of the curve. Excellent customer service is also essential in the world of educational businesses. It involves giving your students prompt, individualised help in addition to offering high-quality instruction. Customers will know you care about meeting their needs and guaranteeing a great and gratifying learning experience if you respond to their questions and concerns right away. Prompt communication increases client satisfaction and loyalty by fostering trust and confidence in your institution. By putting customer service first, you not only improve the overall student experience but also build a solid reputation that can draw in new students and help your educational business succeed in the long run. By carefully selecting experienced and dedicated teachers and administrative staff, you can leverage their expertise to drive your startup forward and provide an exceptional educational experience.
Create Top-Notch Materials
Having comprehensive and well-designed course materials is essential for giving students a top-notch educational experience. Spend money on creating high-quality resources, such as books, workbooks, online courses, or audio files. Organize, make clear, and make your resources easily accessible to improve student engagement and comprehension. Having your textbooks with you while you are learning is beneficial and raises the bar for educational services generally. Teachers can adjust the content to the specific needs and objectives of their classes using customised resources. Educational institutions can make sure that the materials closely follow their curriculum, teaching strategies, and learning objectives by writing their textbooks. Additionally, possessing distinct textbooks gives the school a competitive edge, setting it apart from the competition and improving its reputation for offering specialised and high-quality educational services. Overall, having and using tailored textbooks enhances the quality of the educational services provided and creates a setting where students may study more effectively.
Create Beautiful Classrooms
You must maintain beautiful, well-lit, orderly, and aesthetically pleasing classrooms. Students won't attend if your school's facilities are small and dark. Building a supportive and stimulating learning environment requires excellent classroom design. Students' inspiration and excitement for learning are greatly influenced by the aesthetics of the classroom. Create an environment that fosters creativity, collaboration, and focus by including components like lively colours, cosy seating, and aesthetically pleasing teaching materials. In addition to improving the learning process overall, a well-designed classroom demonstrates your dedication to creating a haven where students can flourish and realise their full potential.
Provide Preparation Courses for Teachers
Provide professional development and preparation courses for your teaching personnel to maintain a high standard of education. Help them improve their pedagogical abilities, stay current with the most recent educational trends, successfully adopt novel teaching techniques, and offer continual training and assistance. Better student outcomes are produced by empowered teachers, which benefits your startup as a whole. International teacher accreditation is extremely important and should become a standard in the course industry.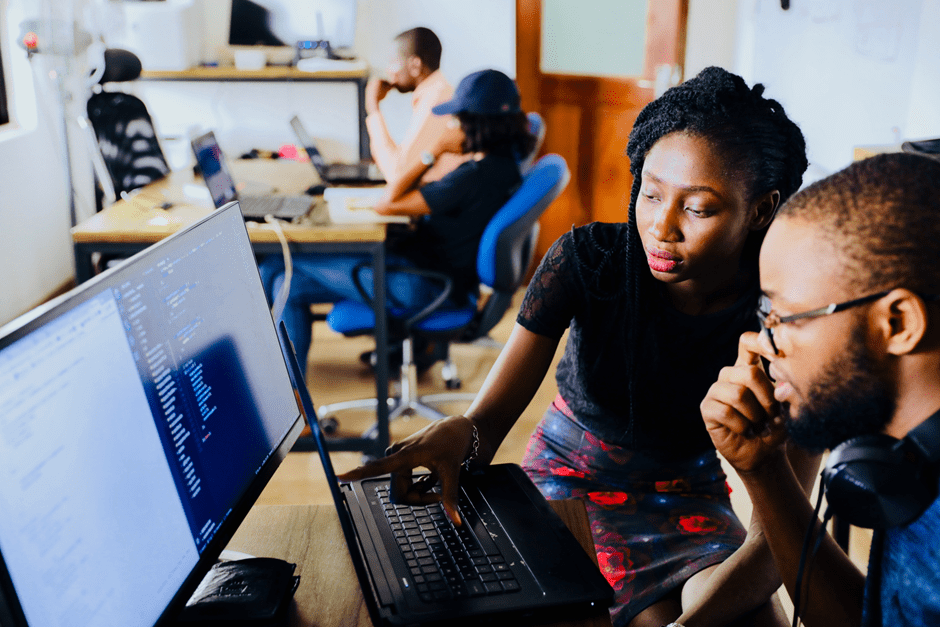 Establish a Positive Environment Both in Your Team and in the Classroom
Team members who are motivated are more likely to work hard and support the expansion of your education business. Create an environment at work that values innovation, teamwork, and personal development. To keep your team motivated, provide regular feedback, acknowledge accomplishments, and point out chances for professional development. Students will also be more motivated if the teacher is approachable and creates a nice environment in the classroom without exerting any pressure.
Increasing Outreach: Leveraging the Power of Sales, Marketing, and Social Media
In today's cutthroat academic climate, emphasising marketing and sales while also developing a strong social media presence is crucial. You can effectively market your education company and draw in potential students by creating an effective marketing strategy and spending money on targeted promotional services or products. A strong social media presence enables you to engage with your target market, raise brand awareness, and create a sense of community. By sharing educational content, interacting with your audience, and taking an active part in online groups and forums, you may establish a powerful online presence that widens your audience and creates good connections with your target student base.
Organize Free Events and Lessons
Arrange free events and lessons so that potential students can experience your teaching style and learn more about your institution. Workshops, seminars, and trial classes are a few examples of these occasions. You can reach potential students and highlight the value of your education startup by giving them a sample of what you have to offer.
Have a Long-Term Vision
As the world evolves and educational needs continue to change, it is crucial for an educational institution to embrace expansion and have a clear vision for the future. By putting money into expansion, following emerging trends, and always improving their goods, educational enterprises may make sure they stay relevant and meet the evolving demands of students. An organization's long-term vision provides a framework for strategic decision-making, empowering it to set goals, seize new opportunities, and adapt to the continually changing educational landscape. It encourages innovation, teamwork, and ongoing improvement, ultimately assisting both students and stakeholders. By encouraging a rise in knowledge, educational businesses can become leaders in their fields, have a positive impact on society, and draw in customers.
Embrace Technology and Innovation
Utilize innovation and technology to improve learning and streamline administrative tasks. To increase your audience and provide flexible learning alternatives, embrace online learning platforms, interactive tools, and virtual classrooms. To automate administrative procedures, monitor student progress, and offer individualised support, implement a strong student management system. A successful education startup needs top-notch courses, a dedicated team, beautiful and bright classrooms, excellent marketing strategies, and a strong social media presence. By offering top-notch courses, developing excellent course materials, offering teacher preparation programs, and putting effective marketing and sales strategies into practice while hosting free events and lessons, you can take your startup to the next level. You will work harder than the average worker, but it will be worthwhile. Success is the consequence of numerous small actions taken each day.
About Dr. Mona Moldoveanu Pologea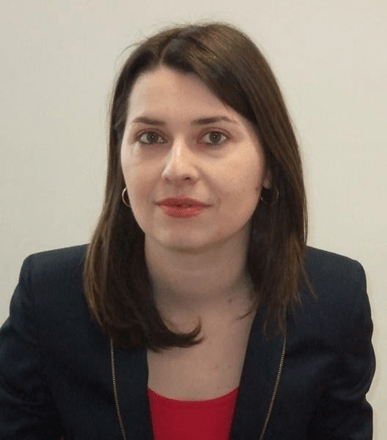 Renowned as a scholar, linguist, and writer, Dr. Mona Moldoveanu Pologea has devoted nearly two decades to the art of teaching Romanian to non-native speakers. She proudly boasts an M.A. and a Ph.D. in Linguistics from the University of Bucharest's Faculty of Letters. Her impressive educational background and practical experience laid the foundation for her unique venture, ROLANG School, a pioneering institution focused on teaching Romanian language to international students.
As an author, Dr. Pologea has contributed significantly to the field of Romanian language studies. Her publications range from the practical, such as "Learn Romanian" now in its third edition, to the upcoming "Romanian Verbs" and "Essentials of Romanian Grammar and Vocabulary". Her scientific and cultural articles have enlightened many on linguistics and the communicative approach to language teaching. Dr. Pologea's interests span language teaching practice, language acquisition, pedagogical grammar, and general and contrastive linguistics.
About ROLANG School
Breaking new ground in language education in Romania, ROLANG School was established in 2009 to specialize in teaching Romanian to international students. Under the expert guidance of Dr. Mona Moldoveanu Pologea, the school has soared to the forefront of Romanian language education.
ROLANG's journey since inception has been one of steady growth and recognition. Offering a range of language programs such as general language courses, intensive language courses, conversation courses, cultural activities, summer schools, exam preparation courses for the citizenship exam, and Business Romanian, the school also hosts cultural lectures. The learning experience is not only informative but also interactive and engaging, offering students authentic and realistic language practice settings.
Utilizing the power of modern technology, ROLANG School offers online courses, allowing students to learn from virtually anywhere. With around 1,000 international students annually, the school has been instrumental in helping each of them accomplish their language learning objectives.
ROLANG's credibility extends to its recognition, holding membership with the European Language Council since 2011 and accreditation from international entities like ICC – The International Language Association. In 2022, it achieved a significant milestone by becoming the first language center in Romania to offer the EUROLTA (European Certificate in Language Teaching to Adults) program.
ROLANG's excellence has not gone unnoticed, earning several national and international awards. It has thrice been named "Language School of the Year" by iStudy Global (2017/2018, 2018/2019, and 2019/2020), while domestically it secured the "Top 100 Romania" trophy (2022) and the "Golden Company" trophy (2023).
Further broadening its horizons, ROLANG also operates its own publishing arm, ROLANG Publishing House, which publishes the "Learn Romanian" textbooks, "Romanian Verbs", "Essentials of Romanian Grammar and Vocabulary", among others.