I clearly remember this incident like it was yesterday. It was my very first introduction to public speaking. I was about five years old then, and one day at school, our teacher announced that we would have a fancy dress competition. All the students could choose what or who they wanted to dress up as, and then we would have to go and give a 2-minute speech in our costumes. I was ecstatic the whole car ride home; I could not wait to tell my mom.
When I went back and told her the news, she was equally excited, and we got to prepping. I decided I wanted to be a butterfly, so my mom worked hard to make my costume and helped me practice my lines for the speech. Ready to ace this! On the day of the competition, I was confident.
All that changed as I made my way up to the stage. Small Ashile; it felt like the lights in front of me were blinding, and the judges present had the most grim-looking faces. This shock, mixed with the number of people there, made me freeze on stage. I felt as stiff as the Statue of Liberty! I could not move.
The words I had memorised seemed to be in my mind but would not come out of my mouth. I remember looking at my mom in the audience with the most hopeful eyes and smile, encouraging me to go on, but I could not. When I got off stage, my heart was heavy, and it felt like I had let down my mom immensely, considering how much we had practiced for this. From that instance, I had closed myself off to public speaking. I had decided that this was not my cup of tea and did not think much of it.
Fast-forward a couple of years; when I was in grade 6, I started getting picked on and bullied by a few kids in my class. They would gang up on me and say mean things to me but just like on the day of the fancy dress competition, I would want to say a lot, but I couldn't bring myself to do it. I just stood there feeling helpless and would get angry at myself. This bullying at school, and challenges at home, took a toll on my mental health.
The girl who was once an all-A student was barely passing exams now. Another incident I remember clearly was the end-of-year parent-teacher meeting of that year. I went along with my mother, and as we sat across the table from my class teacher, she shot us a dirty look. She took my report card and flung it across the table to my mother, and said, "Your daughter has been barely passing her exams; she's socially awkward and doesn't seem to be fitting into our prestigious school. She's just incapable of changing."
These words did not affect me because I was used to hearing them time and again, but when I looked beside me, my mother had tears. I was shocked. My strong mother, who was unmoved by anything, had tears flowing down her face. She was crying in a sixth-grade classroom, and that broke my heart. I knew something had to change. I knew I was capable of more; I promised myself that day that I would do my best to bring out my full potential and prove that I could achieve anything I put my heart to attaining.
I was fortunate enough to have a supportive mother who got on this journey with me. For the next few years, I dove deep into personal development, learning from mentors and teachers across the world, helping me expand my thinking and behaviour. I got re-introduced to public speaking, and it changed my life.
I was allowed to present in front of three hundred trainers from across the world. This time, things were different; I went up on stage and gave it my best. As I looked at the audience, I saw my mother standing in the front, with tears in her eyes, but this time, they were tears of joy.
Hands down, that was the best feeling ever. It felt like a full circle moment. Soon after that, my mother and I published our book "I Miss Understood" on Parent-Teen relationships, which became an Amazon Bestseller. We also started a company called Parentteening, where we facilitate the building of strong connections between parents and teens through our programs.
Alongside my entrepreneurship journey, my academics took off as well, turning my report card into all A's by the end of the first year. My experience was a testament to exactly how powerful the combination of the right mentors, the right mastermind and the right mindset could be for children.
Personal development helped me unleash my true potential, and I knew that it would do the same for teenagers across the world. I didn't want another teenager going through what I did, feeling helpless. I wanted them to be empowered and confident to take on whatever the world threw at them.
Through our initiative Parentteening, we have coached over 10,000 children on public speaking, making it a game changer in their lives. Many of our students authored books, did social work, started businesses, and won debating competitions. We realised one thing, be it online or offline the magic of personal development shows itself if you're willing to give it a shot.
Every child has a dream, something they want to do in life, regardless of what they tell you. Now, I'm sure as a parent you are aware of the importance of children having leadership skills and the many benefits it brings them.
At Parentteening, we attach their dreams and goals to leadership skills. This way, they are personally invested in ensuring they work on themselves through personal development. This initiative acts as a steppingstone and helps them achieve their destination faster. Our mission is to Skill, Empower and Help 100,000 young children discover their full potential to become Young Leaders. Rewards and recognition play a vital role. Hence, we believe that having the right mastermind, methods, and mentors will help your child have a brighter future. If you realise that your child has immense potential, we would love to be there in your journey and help your young children become young leaders.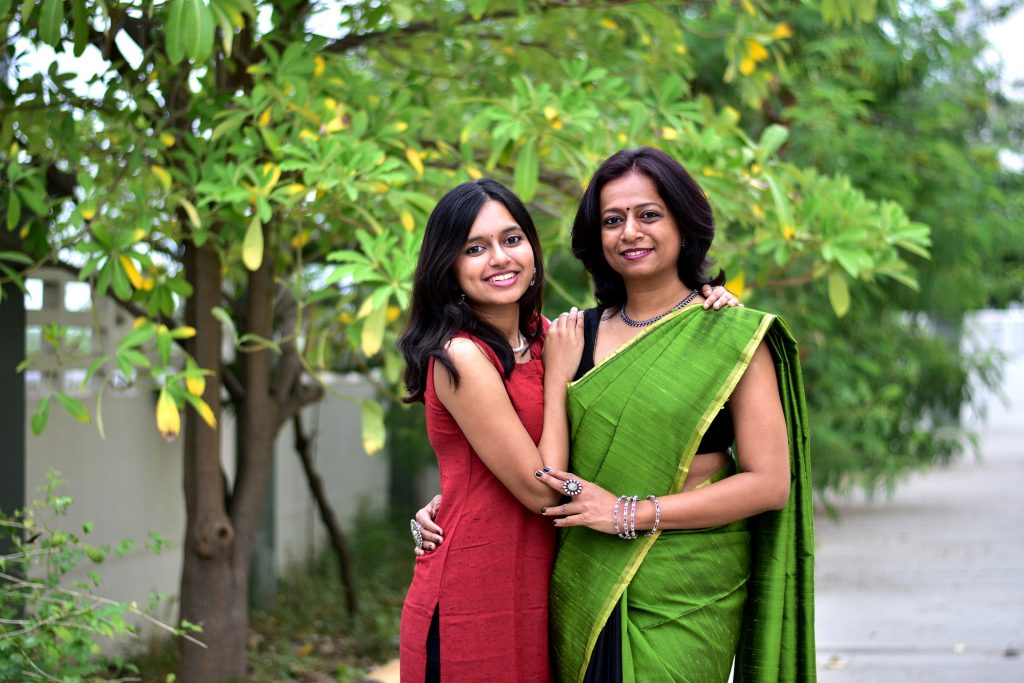 Ashile Sharmila Anand
Ashile is 19 years old. She is currently pursuing her BSc Business Administration from London University – London School of Economics, while continuing to inspire young children to become best version of themselves. 
As a teen entrepreneur, she has co-authored the book I Miss Understood. Ashile is the Founder and CEO of Parentteening. She is an internationally certified Trainer and has given her keynote speeches in Thailand, Dubai and Sri Lanka.
She has conducted workshops for London School of Economics, Barclays and other leading schools and colleges across India. Her Media Appearances include Big Genius – News 18, Aval Vigaden, Provoke, and Adithya TV. Recently she was awarded the "Inspiring Annette Award" By Rotary.