By Monette Iturralde-Hamlin
MANILA, PHILIPPINES — For 30 years, we at TeamAsia have been committed to go beyond what's expected. As an award-winning integrated marketing experience agency, we see to it that our actions benefit not only our clients but also uplift communities and the nation.
Apart from empowering women and promoting gender equality in the workplace, we also advocate giving Filipinos access to education. In 2009, we started an advocacy campaign, My Dream In A Shoebox (MDIAS), to equip less fortunate Filipino children with their educational needs to make their bigger dreams come true.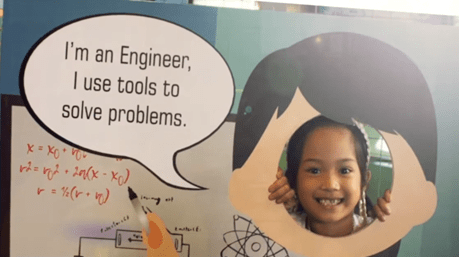 Meeting children in remote areas in the Philippines, we have learned that they, too, have dreams of becoming a teacher, a doctor, a nurse, a policeman, an engineer, to help uplift their communities. Knowing that, we are convinced as an organization that we have to lend a helping hand to empower children to reach their dreams and aspirations.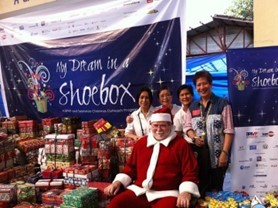 (Left) My Dream In A Shoebox Gift Giving in 2009 at Kawit, Cavite with Efren Penaflorida; (Right) 2nd year of MDIAS Gift Giving at Ascension of Our Lord Parish, Paranaque City
In the first year of MDIAS, with the help of our industry partners and friends, we collected 200 shoeboxes wrapped in festive paper and filled with school supplies and distributed them to street children who were being taught by the CNN Hero of the Year, Efred Penaflorida. From these modest beginnings, MDIAS has grown significantly over the years. As of today, we have distributed over 400,000 dream kits, donated 695 computer units, sponsored 387 scholars, and reached 96 communities nationwide.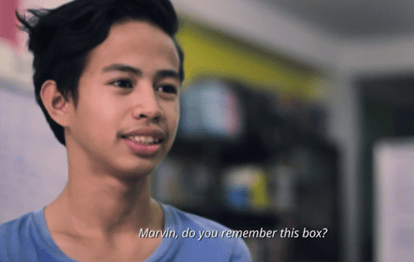 One of our first beneficiaries was Marvin. He was nine years old when he received a dream kit from MDIAS. Ten years later, we visited him to see how he was doing. We were delighted to hear that because of our humble shoeboxes, he became motivated to continue schooling. Marvin shared with us that the dream kit was a big help in keeping his education because public schools don't provide school supplies that they would need in their classes.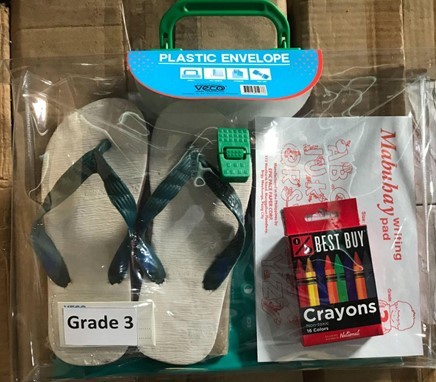 This experience inspired him so much that he now dreams of becoming a teacher himself one day. He is slowly making this dream come true by studying hard and volunteering in his community. Marvin is now teaching children who are out of school, inspiring them to continue chasing their bigger dreams by maintaining their education.
This kind of story from our beneficiaries is what continues to push us to keep on pursuing our education campaign and help Filipino children turn their dreams and aspirations into reality. It brings us so much joy and fulfillment that our little efforts spark positive change in the lives of those we reach out to.
When the pandemic hit, schools in the Philippines closed. What we thought would last a couple of weeks extended to two years and counting. It broke our hearts to see children struggling with distance learning. Several stories from the news shared that children are using their parents' mobile phones and climbing trees to catch a better internet signal just so they can attend their classes. There are also stories of teachers crossing rivers to deliver printed modules to their students to make sure that they can continue learning despite the health crisis.
We realized the need to pivot our efforts to conform to the current demands of students and teachers to continue schooling. To make the advocacy more impactful, we partnered with the Yellow Boat of Hope (YBH) Foundation—a non-government organization that ensures every child in the Philippines experiences quality education—and reimagined our campaign to aid children with blended learning.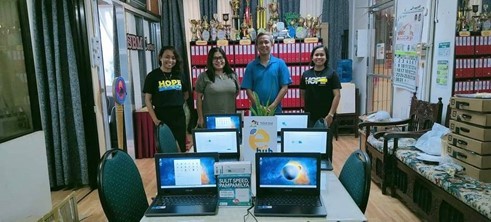 As part of our commitment, we are helping YBH build "Educational Hubs" or "e-hubs." These e-hubs consist of six working laptops with stable internet access and printing solutions, which we provide to our adopted school community. These allow our learners to complete their modules and advance their learning. Teachers can also use these resources to download and print modules and prepare weekly lessons for their students. Last year, we targeted to raise as much as PHP 450,000 (USD 9,000) to build an e-hub and sponsor scholars from our partner communities across the Philippines.
Thanks to our amazing industry partners, clients, and those who have the heart to help children with their education, MDIAS received nearly PHP 1 million (USD 18,000) donation. With this amount of money, we were able to build three e-hubs at the Dr. Cecilio Putong National High School in Bohol, Dumolog National High School in Capiz, and Lumber Camp National High School in Palawan; financially support 100 scholars; and provide 1000 dream kits that inspire children to go to school.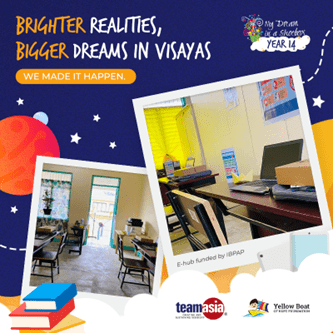 This year, face-to-face classes have officially resumed and students are back in classrooms but the challenges in the education sector remain. The Philippines is one of the few countries that is behind in reopening schools, taking it over two years before allowing children to go back to on-site learning.
According to a United Nations Children's Fund (UNICEF), the longer children are out of school, the more likely they are to never return. In our country, UNICEF also said in one of its reports that the right to learn of over 27 million Filipino children has been compromised because of the school closures amid the pandemic.
This is why in the 14th year of MDIAS, still in partnership with YBH, our mission to make children's bigger dreams come true carries on. We are once again seeking donations to raise PHP 150,000 (USD 3,000) that will fund the development of an e-hub that students and teachers can utilize for their school projects and assignments. People can also donate PHP 2,500 (USD 50) to support a scholar or PHP 25,000 (USD 500) to support a community that will aid children's expenses for school supplies, hygiene kits, and transportation. All in all, we are eyeing to raise PHP 450,000 (USD 9,000) or more to assist children with their studying requirements.
No matter the learning set-up, we aspire to continuously be an anchor for Filipino students, parents, and teachers in pushing for an undisrupted education. May it be online or on-site, it is imperative that children are empowered and have the capacity to attend their classes.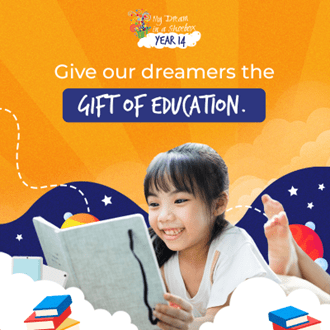 Education remains to be one of the most powerful tools for children to thrive when they reach adulthood. MDIAS serves as a bridge for every Filipino student in maintaining their access to their right to education. Everyone's support to our campaign, no matter the amount, will be a big help in fueling a bright future and making the #BiggerDreams of children in the Philippines come true.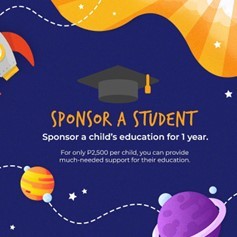 Visit the MDIAS website or contact our organizers at shoebox@teamasia.com to donate funds to build an e-hub, sponsor a scholar, or support a community, and start making a difference in the lives of Filipino children. You can also check out our full list of communities and beneficiaries via this link.
About My Dream In A Shoebox:
My Dream in a Shoebox (MDIAS) is an annual education campaign spearheaded by TeamAsia which aims to equip less fortunate Filipino children with educational assistance and help them make their #BiggerDreams come true. MDIAS has been providing shoeboxes filled with school supplies that children need to build their dreams since 2009. For the past decade, these shoeboxes have served as the foundation of a brighter future—a future that they are yet to envision and pursue, only if they dream outside the box. For more information, log on to https://www.teamasia.com/shoeboxcampaign/ or send an email to shoebox@teamasia.com
About TeamAsia:
TeamAsia is an award-winning women-owned and women-led integrated marketing experiences agency. The company's biggest interest is bringing brands to the next level, by exploring and bringing innovation to its fullest potential through their core services: Creatives, Digital, Events, and Public Relations. In the company's 30 years in the industry, TeamAsia has been recognized by several organizations such as Marketing Magazine's Marketing Excellence Awards and PR Awards, Mobile Web Awards, and the Philippine Quill Awards for their excellence. Their proprietary strategic marketing approach is called the Integrated Marketing Experience, which empowers their stakeholders to actively take part in the brand's story by engaging them across multiple communication channels.
Media Contact
Krizia Catapang
Media Relations Manager
TeamAsia
09178813708