The Why?
We are moving into a phase of business that is beyond short-term profit – particularly as the impacts of climate change, environmental degradation and social inequity are becoming increasingly apparent.
---
This next phase is rooted with sustainability at the core – sustainable environment, sustainable societies, sustainable business models. To this end the implementation of ESG (Environmental, Social, and Governance) strategies, measures and metrics are becoming increasingly popular – and with good reason.
Climate change, resource depletion, and environmental degradation are pressing global challenges. Businesses that prioritize ESG can contribute to sustainable practices, reducing their carbon footprint, conserving resources, and protecting biodiversity. By collectively addressing environmental issues, businesses can play a crucial role in mitigating the effects of climate change and preserving the planet for future generations.
Businesses have a profound influence on society, including the welfare of employees, communities, and stakeholders. By considering social factors in their operations, businesses can promote fair labor practices, diversity, inclusion, and community development. This can lead to more equitable economic growth and improved livelihoods for individuals and communities worldwide.
Businesses' efforts to promote ESG practices often extend to their supply chains. Encouraging suppliers to uphold ethical standards, such as fair wages and safe working conditions, can help combat labor exploitation and human rights abuses in global supply chains.
ESG-conscious businesses may prioritize the health and well-being of their employees, creating safer workplaces and supporting employee mental and physical health. Additionally, companies that produce or provide products and services that are environmentally friendly and socially responsible contribute to public health and well-being.
Embracing ESG can drive innovation as companies develop more sustainable technologies, products, and business models. Such innovations can accelerate the transition to a greener and more socially responsible economy.
A focus on ESG can enhance a company's long-term economic stability by reducing risks associated with environmental disasters, regulatory non-compliance, labor issues, and reputational damage. Stable and responsible businesses contribute to more resilient economies.
The challenges facing the world, such as climate change and social inequality, require global collaboration and collective action. When businesses consider ESG, they become part of a broader effort that involves governments, civil society, and international organizations in addressing these critical issues.
ESG-conscious businesses can build trust and confidence among consumers, who increasingly prefer to support companies that share their values and contribute positively to society and the environment.
By integrating ESG principles into their strategies, businesses invest in a sustainable and responsible future. This forward-thinking approach aligns with the broader goal of ensuring a thriving planet and society for generations to come.
The United Nations' Sustainable Development Goals (SDGs) provide a framework for addressing global challenges. ESG practices align with many of these goals, offering businesses a roadmap to contribute to broader global development and progress.
While these great external and macroeconomic factors drive ESG consideration, in recent years ESG has become increasingly important in the business world, and there are several microeconomic factors influencing its relevance for startups:
Investor Attraction and Funding:
ESG has gained significant traction among investors, who are increasingly looking for sustainable and socially responsible investment opportunities. Startups that prioritize ESG principles are more likely to attract funding from impact investors, socially responsible funds, and institutional investors who consider ESG factors in their decision-making process.
Long-Term Viability and Risk Mitigation:
By considering ESG principles from the outset, startups can build a foundation for long-term sustainability. Addressing environmental and social risks, such as resource scarcity, regulatory changes, or reputational issues, can help mitigate potential risks and contribute to the company's resilience.
Customer Loyalty and Brand Reputation:
Consumers are becoming more conscious of the environmental and social impact of the products and services they use. A startup with a strong commitment to ESG principles can gain a competitive advantage by attracting customers who prefer socially responsible and sustainable brands.
Talent Acquisition and Employee Engagement:
Younger generations of workers, in particular, tend to seek job opportunities with companies that align with their values and have a positive impact on society and the environment. Demonstrating a commitment to ESG can help startups attract top talent and improve employee engagement and retention.
Regulatory Compliance:
Many jurisdictions are introducing or enhancing regulations related to environmental and social responsibility. By incorporating ESG practices into their operations early on, startups can ensure compliance with current and future regulations, avoiding potential legal and financial repercussions.
Innovation and Market Opportunities:
Embracing ESG principles can drive innovation within a startup. It can lead to the development of sustainable products and services that address environmental and social challenges, opening up new market opportunities and sources of potential revenue.
Partnerships and Supply Chain Management:
ESG considerations are increasingly becoming a part of business partnerships and supply chain management. Startups that align with ESG principles may find it easier to establish partnerships with larger, more established companies that prioritize sustainability.
Impact Measurement and Reporting:
Adopting ESG practices encourages startups to measure and report their environmental and social impact. This transparency can enhance trust among stakeholders and help the company track its progress toward achieving sustainability goals.
The What?
So, what exactly is ESG? ESG stands for Environmental, Social, and Governance. It represents a set of factors that businesses consider to be responsible and sustainable in their operations. In the simplest terms:
Environmental (E):
This is about how your startup interacts with the environment. It includes things like reducing pollution, conserving resources (like water and energy), and adopting eco-friendly practices. By being environmentally conscious, your startup helps protect the planet and reduces its impact on climate change.
Social (S):
The "S" in ESG is all about how your startup treats people and communities. It involves fair treatment of employees, promoting diversity and inclusion, and contributing positively to the communities where you operate. Caring about social aspects means your startup values people's well-being and works to make a positive impact on society.
Governance (G):
This aspect focuses on how your startup is managed and run. Good governance means having transparent and ethical business practices, fair decision-making, and accountability at all levels of the company. A strong governance framework ensures your startup is well-managed and maintains the trust of stakeholders.
For startups, considering ESG means thinking beyond just making profits. It means incorporating practices that care for the environment, treat people fairly, and run the company ethically. By embracing ESG principles, startups attract investors who care about sustainability, build a positive brand image, and contribute to a better world while growing their business.
The How?
Given its importance, how would a startup go about embracing and integrating ESG principles into their business?
There are several key factors to consider including:
Your intention, commitment and objectives:
Startups should define clear and measurable ESG objectives aligned with their values and mission. A strong commitment from the leadership team is essential to drive the ESG strategy forward. This ensures the ESG strategy remains an integral part of the company's culture and decision-making processes.
Conduct a Materiality Assessment:
Identify the most relevant ESG issues for your startup by conducting a materiality assessment. This involves determining which environmental, social, and governance factors most significantly contribute to your business and to stakeholders. Focusing on material issues allows startups to prioritize efforts and resources effectively.
Extensive Stakeholder Engagement:
Engage with key stakeholders, such as employees, investors, customers, suppliers, and local communities. This leads you to understand their expectations, concerns, and perspectives on ESG matters. Including stakeholders in the process fosters transparency and ensures that the strategy addresses their needs and interests.
Look for ways to Integrate/embed ESG into Business Operations:
Embed ESG considerations into the core of your startup's business operations, decision-making, and risk management processes. This means incorporating ESG criteria into product development, supply chain management, and day-to-day business practices.
Consider Governance and Accountability:
Establish clear governance structures to oversee the ESG strategy's implementation and progress. Designate responsibilities to specific individuals or teams to ensure accountability. Regularly report on ESG performance to stakeholders to demonstrate progress and transparency.
Product and Service Innovation and Sustainability:
Consider how your startup's products or services contribute to sustainability and address societal challenges. Look for opportunities to innovate, and aim to develop offerings that align with ESG principles and have a positive impact on customers and the environment.
Look Inwards – Resource Efficiency and Environmental Impact:
Assess your startup's resource consumption and environmental impact. Implement measures to reduce energy consumption, waste generation, and carbon emissions. Implement eco-friendly practices that contribute to sustainability.
Employee Well-being and Diversity & Inclusion:
Foster a positive work environment that prioritizes employee well-being, health, and safety. Promote diversity and inclusion within the company to ensure a diverse workforce and inclusive culture.
Ethical Business Practices:
Uphold high ethical standards in all aspects of the business, including procurement, sales, marketing, and customer relations. Ensure compliance with relevant regulations and avoid involvement in unethical practices.
Community Engagement:
Engage with the local communities where your startup operates, respecting their needs and concerns. Support local initiatives and contribute positively to the communities you serve.
Continuous Improvement and Reporting:
ESG strategies should be dynamic and responsive to changes in the business environment and stakeholder expectations. Regularly review and update your ESG approach, measuring progress and reporting on ESG performance to stakeholders.
By carefully considering these key elements when implementing an ESG strategy, startups build a strong foundation for sustainable and responsible growth while creating positive social and environmental impacts.
Embracing ESG and embedding these principles into business operations can positively impact the funding prospects, brand reputation, talent acquisition, compliance efforts, and the long-term sustainability of startups — setting startups apart in a competitive landscape and contributing to their overall success and positive impact on society and the environment.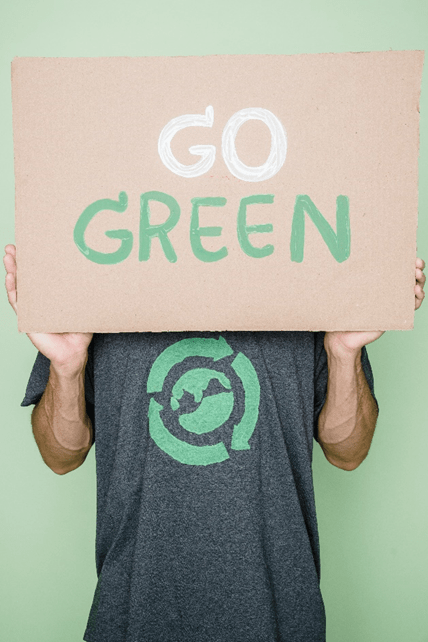 About Kalnisha Singh
Development Economist, Transformation Specialist, and Change Catalyst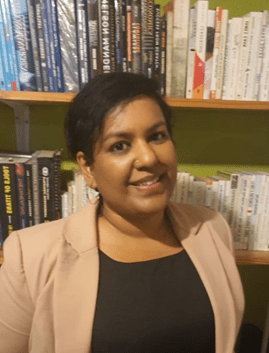 Kalnisha Singh is a remarkable Development Economist and Strategic Industrial and Economic Transformation Specialist, renowned for her expertise in devising and executing transformative strategies across all sectors of the economy. With a career spanning over two decades, she has played a pivotal role in shaping industrial and economic efficiency, providing insightful advice on policy design and incentives. Throughout her journey, Kalnisha has spearheaded the implementation of innovative industrial cluster models in South Africa and beyond, leaving a lasting impact on diverse industries.
Having evolved throughout her career, Kalnisha currently focuses on the realms of impact, transformation, and sustainability, serving as a consultant and project implementer for key players in the Financial, Mining, and Renewable Energy Sectors. Her passion for Diversity, Equity, and Inclusion is evident, and she actively engages in discussions surrounding (African) identity, intrinsic bias, and gender mainstreaming. As an advocate for rethinking economic models that best serve Africa, Kalnisha fervently believes in the power of transformative thought to drive developmental outcomes.
Her expertise is vast and encompasses a myriad of project focus areas, including the design and delivery of integrated local economic development strategies, DEI advisory, impact investing strategies, sustainability enhancement, economic development due diligence, organizational transformation, and much more. Kalnisha's vision is firmly set on building a generative, future-fit continental economy that prioritizes its people's well-being and contributes significantly to the global just economic transition.
Outside her professional endeavours, Kalnisha is the founder and director of KD Strategies, a distinguished boutique advisory firm. She also takes pride in being the Director of WE Connect, a networking platform dedicated to empowering women in the Renewable Energy Industry across Africa. Notably, she has received several accolades, including the Nelson Mandela Economic Scholarship in 2003, recognition as one of the Young Independents Top 100 Influencers in 2016, and prestigious awards for her inclusive leadership and positive role modelling at the 2022 Accenture Gender Mainstreaming Awards in Gauteng. Kalnisha's passion, dedication, and exceptional achievements continue to drive transformative change and inspire the next generation of leaders in Africa and beyond.