By Frances Pullin
The stillness of the night was shattered by the shrill ring of the telephone down the hall. Is that why I never kept a phone in my bedroom? Did I know that someday I'd receive that 1 AM phone call? My son, Kevin II, handed me the phone. The frantic voice of my oldest son's girlfriend was on the other end. Damon was not breathing.
Yes, the paramedics were there.
Yes, I could speak to them.
They wanted us to come.
No, not to the hospital. To his apartment in Studio City.
My son transitioned that night. He was already gone, and we were an hour away. In the ensuing months, I learned all about grief. Why was he chosen at the tender age of 33 when there were many cruel and inhumane souls walking the earth? I cannot judge. It has gotten easier to be happy for his return to the Universe to sit with the Source (God). October 26th of this year marks 20 years of his return home to his Creator.
For a year or so I found myself in a deep depression which I named my rabbit hole. Upon climbing out, I discovered a meditation class and started attending.
The rest becomes my history, and you can read about it in my books, "It is I, Amadeus. Channeled Messages from Spirit" and "Loving the Me in Me. Grounding in the Love Vibration".
The journey back to wholeness was lengthy, yet one day I found myself not crying and deeply ensconced in the Spiritual Community in Southern California. I had taken numerous classes to learn all that I could about this fascinating new life of mine. I had been taught along the way about planning our lives before we were born and what lessons we were to learn in this lifetime.
It was during this time that I was taught that Damon and I had agreed before my birth and subsequently his, that he would leave at a young age and send me on my spiritual path. I am now forever grateful and am able to turn my attention to him and verbally express my gratitude for his gift of moving me forward to today. Without his gift, I would not be writing this today.
The first modality I perfected was channeling. That is when a person moves ego out of the way and allows spirit to talk through them. A spirit known to me as Amadeus was the first of many energies I have brought through from the other side. Next came psychic readings and mediumship.
Once I was fully developed in those modalities, I tried many other things like Reiki and Theta Healing. I must say, I prefer giving readings, and teaching Spirituality and Automatic Writing to others. This writing is when one trusts spirit completely and allows them to take control of the pen and write answers to the questions written in their journal.
I have changed many lives with my choice of my continued life path. We all have many preferences when choosing our journey. I hope you feel as blessed with yours as I am with mine.
As I moved forward, I formed an LLC, hired a bookkeeper, a webmaster, and went to work. I began participating in psychic fairs around Orange County, California and also branched off with long weekends in Tucson, Arizona. In Tucson, I rented space in a metaphysical shop for a channeling circle on Friday night and advertised it to their clients.
I also reveled in giving mediumship readings during the day on Saturday and Sunday during the love-filled weekends. Some of those souls are still my clients many years later. I was now a full-fledged business owner.
I began to market my classes and business in general. Oh, the computer! Can't live with them and can't live without them. As a novice on the computer, I didn't know much about how they usurp your energy and take you down backroads of frustration.
Hours of being on hold and then being connected with someone who is so confident, they have difficulty guiding me. I must say at times I end up thanking them for their persistence and advice. What a lesson Spirit had in store for me! I was to learn patience and begin to become a more loving me.
I connected with Meetup, LinkedIn, Instagram, Twitter, Facebook, and other sites.
Which social media site has helped the most?
I've yet to make that determination. Perhaps it is Facebook that may be in first place. I can create invitations to classes, in person or Zoom meetings and have communicate with others across the globe.
The most current page I became an administrator for is the Tustin Holistic Chamber of Commerce where I was invited to accept the Presidency and strode boldly into a new role. I have been at the helm steering the ship for four years and it is a tremendous help with networking and public speaking.
My business has grown as I network with many spiritual groups. The last piece of my puzzle is right here with you at Global Woman. During my course of daily practice, I speak to people all over the world, giving them peace of mind and tender caring energy with my readings and teachings.
Joining Global Woman gave me one more opportunity to network and teach 'Loving the Me in Me'. That is the title of my second book and I have been taught it is my souls purpose, thus I carry on my work through retreats and publishing.
I'd like to take a moment to thank you for being my audience. We are powerful together. We can change the world through combined love.
About The Author
Frances Pullin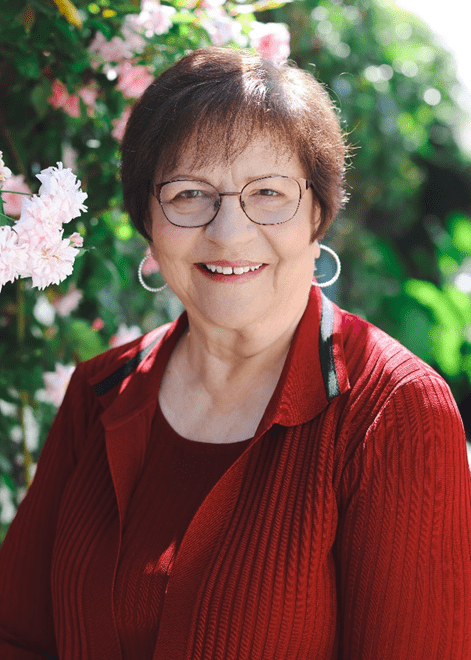 FRANCES PULLIN is a well-known psychic, medium, channel, spiritual counselor, hypnotherapist, and author residing in Orange County, CA. She is accurate with predictions and connects with loved ones who have transitioned.
She has clients and students worldwide and the world continues to open her practice as she is a member of Global Woman OC Club and is meeting women from all over the world.
She teaches classes in Automatic Writing, Psychic Development, and Mediumship at the Sanctuary Wellness Center in Tustin, CA.
She has authored two books, "It is I, Amadeus" and "Loving the Me in Me". They are available on her website where she will sign one and send it to you and are also available on Amazon in paperback or Kindle. Frances also holds retreats based on "Loving the Me in Me" with an accompanying workbook and spiritual practices.
Frances is the current President of the Tustin Holistic Chamber of Commerce and has held the position for four years. It continues to grow under her leadership. If interested, give her a call on the number below.
francespullin@gmail.com francespullin.com 714-904-8395.