By Jill Douka — MBA, MCC
Awarded Business Mentor by the European Union, Women-Entrepreneurs' Master Coach
Becoming your own boss is an exciting prospect, but it can also be daunting. If you're thinking of taking the plunge and starting your own business, the first step is finding clients. Without clients, you won't have a business, and without a business, you won't be your own boss for very long. In this article, we'll explore some tips on how to find your first clients and start building your own successful business.
Define your niche
The first step in finding your first clients is to define your niche. What skills or knowledge do you have that you can offer to others? What problems can you solve? What type of clients are you excited to support? Once you've identified your niche, you can start to think about the types of clients you want to attract. Are you targeting individuals or businesses? What industry or demographic are you looking to work with? The more specific you can be about your niche, the easier it will be to find clients who need your services.
Develop a marketing strategy
Once you've defined your niche, it is vital to develop a marketing strategy to reach potential clients. This could include social media marketing, content marketing, email marketing, and of course networking, like Global Women events. Depending on your niche, some marketing channels may be more effective than others, so it's important to experiment and track your results. You may also want to consider creating a website or portfolio to showcase your work and make it easy for potential clients to learn more about you.
Leverage your network
Your network will be your most powerful source of new clients. Reach out to friends, family, and colleagues and let them know about your new venture. Ask if they know anyone who might be interested in your services. You can also attend networking events or join online communities related to your niche. Don't be afraid to introduce yourself and share what you do. You never know who might be looking for your services.
Offer a free trial or sample
If you're just starting out, it can be difficult to convince potential clients to take a chance on you. One way to overcome this hurdle is to offer a free trial or sample of your services. This can give potential clients a taste of what you have to offer and demonstrate the value of your services. If they're happy with the trial, they may be more likely to become a paying client.
Ask for referrals
Once you've offered the sample of your services, don't be afraid to ask for referrals. You will be surprised how happy they will be to endorse you. Once your sample clients or paying clients are happy with your work, they may know others who could benefit from your services. Make it easy for them to refer you by providing a referral link or offering an incentive for each new client they refer. Word-of-mouth referrals can be a powerful way to grow your business.
Be patient and persistent
Finding your first clients can be a slow process, but don't give up. Keep refining your marketing strategy and reaching out to potential clients. It may take some time, but if you're persistent and provide value to your clients, you will start to see results.
In conclusion, starting your own business can be a challenging but rewarding experience! Defining your niche, developing a marketing strategy, leveraging your network, offering a free trial or sample, asking for referrals, and being patient and persistent can all help you find your first clients and start building your own successful business. Remember, becoming your own boss is a journey, not a destination, so enjoy the ride!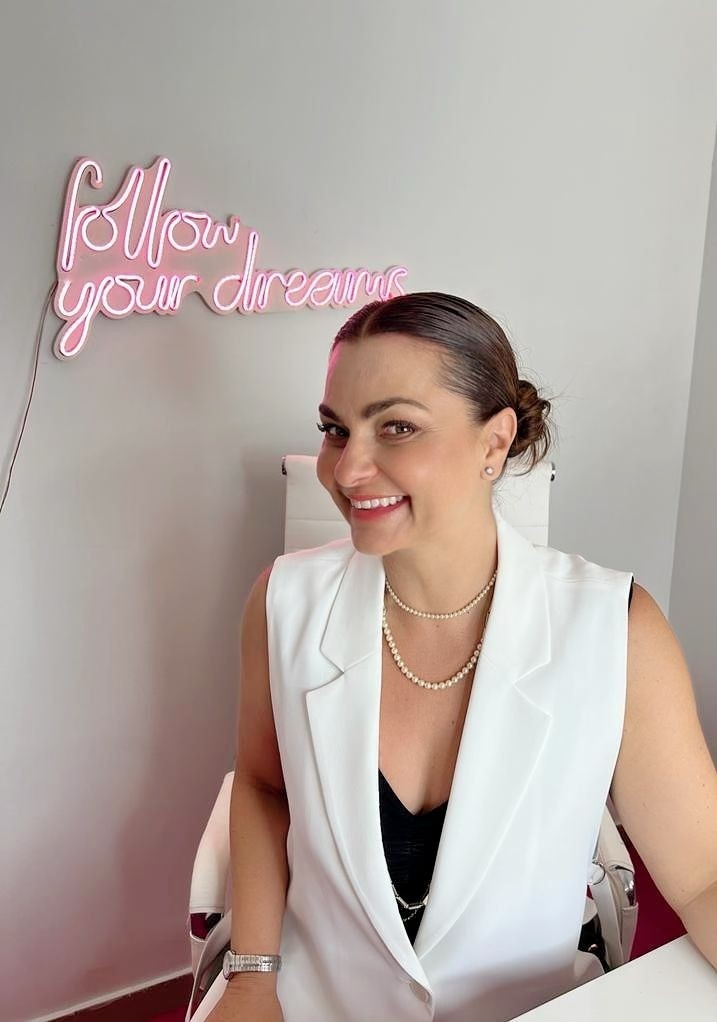 Jill Douka — MBA, Master Certified Coach, 2x TEDx speaker
#1 Bestselling and Awarded Author of 3 books, awarded mentor by the European Union, sought after internationally renowned speaker.
Founder of the Global Academy of Coaching, Certificate-Accredited by International Coaching Federation, and together with top professors in the world trains high achievers to become the best coaches in the world.
Author of #1 International bestseller "Create Love: 7 Secrets to Manifest your Perfect Match," Author of #1 Bestseller "How to Create Your Life," Author of #1 Bestseller "Suddenly Now," Author of "Woman Now."
Learn more about how you can work with Jill here: Discovery Form Life Coaching Session with Jill Douka Master Coach at the top 4% of coaches globally