By Caroline Nijiland
Oromo Atelier is a brand where Dutch craftsmanship meets African textiles in one of a kind pieces where cultural identity emerges through every thread and detail.
"Sourcing more sustainable materials, including fibres that are recycled and recyclable, regenerative and/or sourced responsibly, is a critical component of decarbonization," according to the State of Fashion.
Indigo Fashion was created in 2018 in Amersfoort, The Netherlands. The brand had an opening in March, launching a fashion show in Amersfoort in September. Between 2018 and 2022, Caroline designed and sewed tailor-made clothes for an exclusive network of clients and had two successive fashion shows. In July 2022, Indigo Fashion rebranded Indigo Fashion in Oromo Atelier.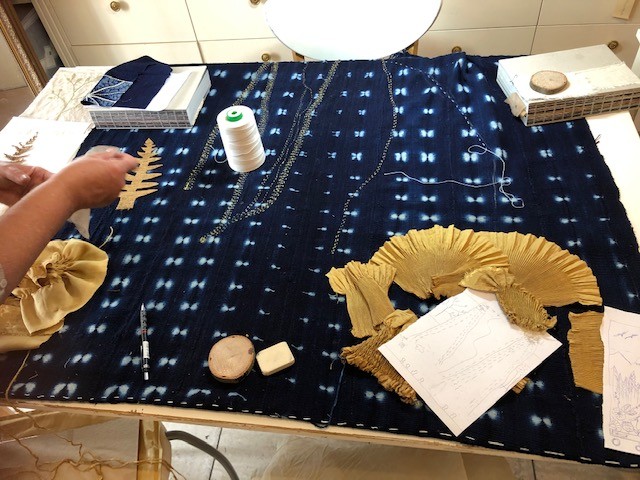 Caroline Nijland is the founder of Oromo Atelier. She has been involved in rural electrification with solar energy in Africa since 1997. In 2020, Caroline Nijland received the 2020 Global Woman Award for sustainability. She contributed up to 2018 to the connection of 1 million people to solar electricity in Sub-Saharan Africa and is still pursuing her mission to increase the number of people connected to solar electricity and to enhance their lives. In her numerous trips to Africa, she fell in love with African textiles and found in them a thread to her creative interest and appreciation of the handcraft, fashion and artistic skills. Oromo Atelier merges Caroline's interest in sustainability with her love of texture, tradition, craftsmanship and culture.
The fabrics used for Oromo Atelier are unique. They come from West Africa from countries like Mali, Burkina Faso and Benin. It takes many pairs of hands (both men's and women's) to grow the cotton, spin the yarn, make the warp, weave the strips of cloth, assemble the strips together, tie the patterns and dye the fabric. In the end, the fabric might be hammered or beaten to flatten the fibres. Another way to make patterns in the cloth is called "Adire". This is a wax resist block printing pattern. The materials and techniques vary, depending on the DNA of each item, depending on the concept and the theme of the pieces, colours, materials and other processes.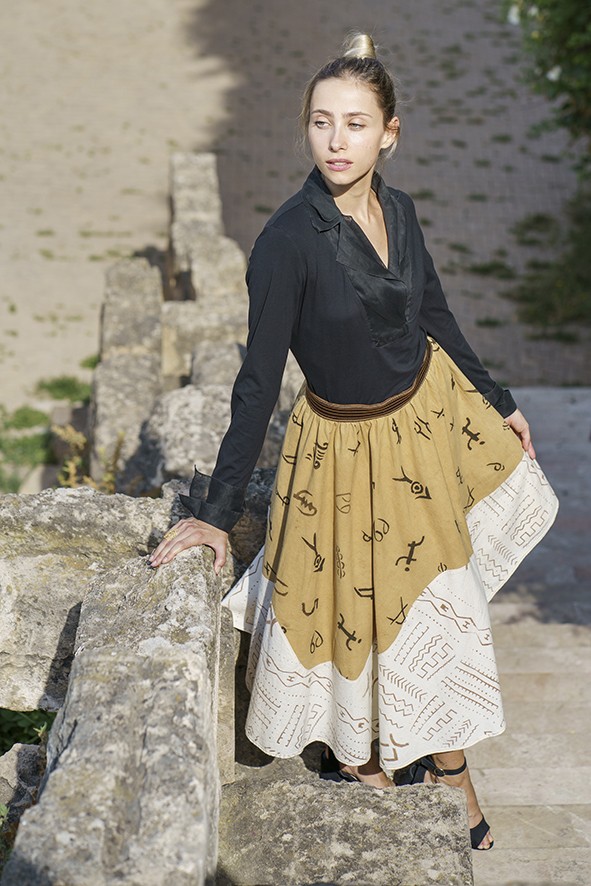 "These yarns are also fair trade and organic and sourced in the most ethical way. We use leftovers from the couture studio of Marijke Bongers, who dyes her beautiful fabrics with local dye plants like onionskins, willow bark and hulls or seeds. We work together on a collection of home decoration, textile art and sustainable clothes with the aim to use the clothes and fabrics as long as possible" explains Caroline.
Caroline Nijland collaborates closely with Marijke Bongers with her artistic vision encompassing Haute Couture skills, sustainable textile, surface design, and eco plant-dyeing. Marijke works conceptually touching on issues of heritage, body positivity, and foraging and reusing. She is a thinker, using thread and texture to express change. This collaboration strengthens the brand.
Oromo Atelier is committed to responsible processes from growing the cotton and dye plants to weaving, dyeing, washing and production, in Mali, Burkina Faso and Benin; to designing, sewing and marketing in The Netherlands. Responsibly sourced textiles come from small ateliers in Sub-Saharan Africa (Benin, Burkina Faso and Mali) where traditional dyes such as Indigo and mud are used. In the Netherlands, Oromo Atelier sews the clothes and adds artistic elements to the fabrics in a contrasting ochre colour with yarns.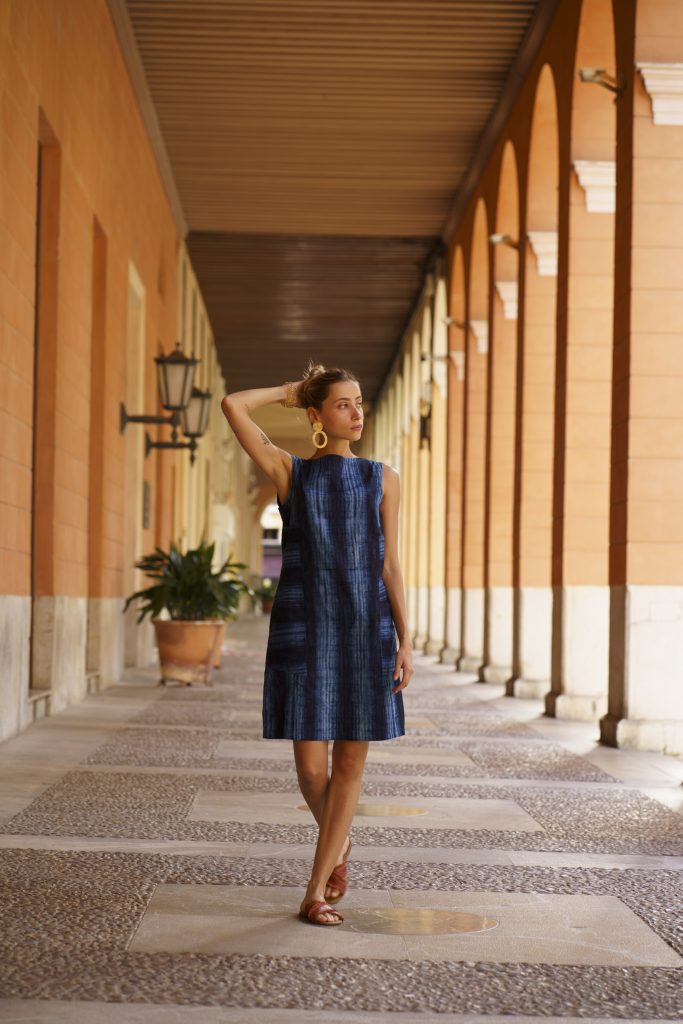 Oromo Atelier contributes to climate action by promoting a conscious way of sourcing and making products.
Oromo Atelier is a brand committed to quality by creating products that can be in use for far longer. Products can be repaired, upgraded, altered, and ultimately recycled as a high-quality material feedstock, rather than discarded as landfill. Production waste is at the core of the brand. The brand takes 100% advantage of the fabric and garment. Complying to certifications such as GOTS is part of the mid-term activities.
Oromo Atelier sits at the center of the conversation around new (actually very old) forms of value creation by telling the stories of how indigo and mud cloth are made now following old regenerative traditions in Africa. Oromo Atelier communicates how textile traditions in West Africa can inspire the world a new way to produce beautiful fabrics without the use of fossil fuels.
The target group of clients can be defined as social, passionate, intelligent, strong and extroverted women with a strong interest in travel, culture and art, pushing their boundaries and pursuing their dreams.
"There is a very good reason for preserving African handcrafted clothmaking traditions: when textiles such as bògòlanfini mud cloths from Mali become fashionable in the West, this trend influences the clothing habits of the local urban elite. Fine fabrics will continue to be produced by African weavers, dyers and embroiders as long as there is a local market for them," as said by John Gillow.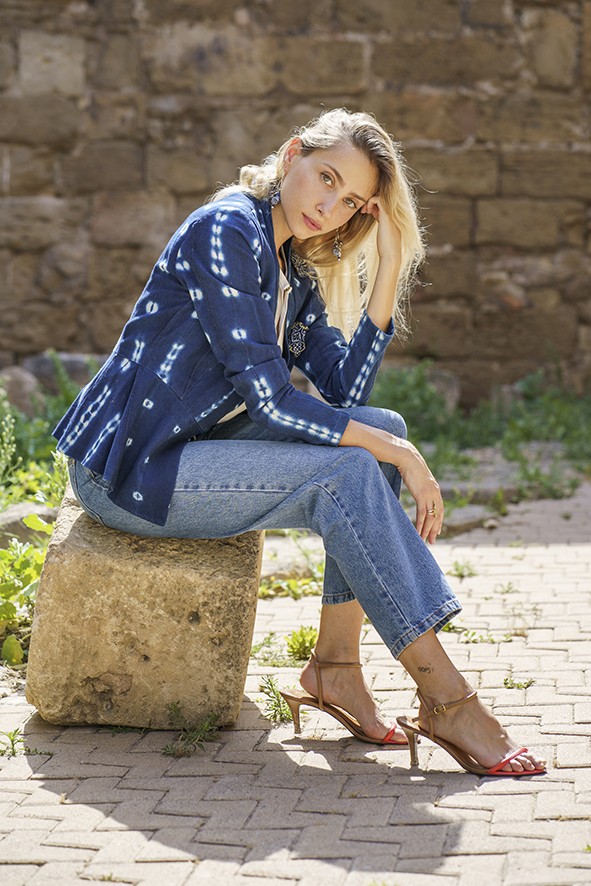 The idea is that people can have a garment with a story. There are stories that one can tell and with which people link and turn the stories into our mirror, in our skin to introduce ourselves to the world.
The ultimate dream of Caroline Nijland is to make collections considering the social and environmental global issues based on research projects and to stimulate multidisciplinary collaborations combining the differences between the people. Combining one expertise with another, different approaches with the goal to enrich each project. Showing other angles of fashion projects such as social and environmental awareness. She has always believed in fashion as a branch of art and a platform for the dissemination of ideas.
"Fashion is more than dressing well or having beautiful clothes, it is a powerful channel to express ideas and to connect with others. As we perceive around us, there are ways to create disruptive proposals that help strengthen the vision of sustainable fashion. There is a cultural heritage full of experts in craftsmanship processes and millennial textile techniques that can bring alternative perspectives on fashion," concludes Caroline Nijland.
There are artists of all kinds who inspire her, such as Iris van Herpen, with her expertise and exploration of materials to create incredible forms and Ximena Corcuera, who creates fabulous collections with great prints and colourful clothes.
Edited by Angela Azuar
About Caroline Nijiland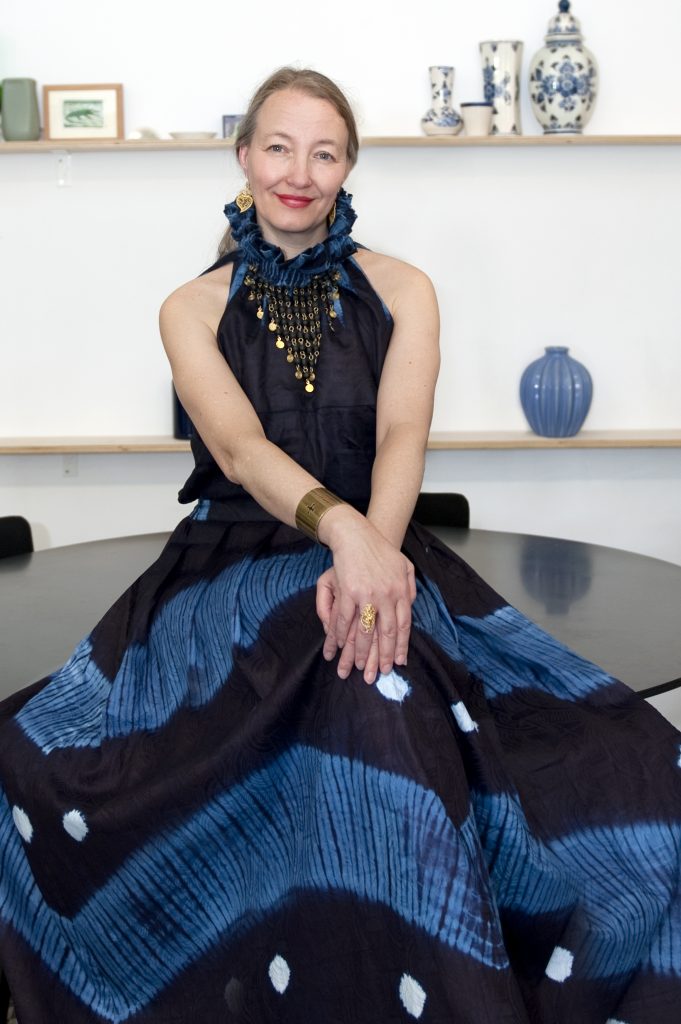 Ms. Caroline Nijland started in July 2018 her own business, Helios Infinitas, for advisory services /
business development/ project and operational management / training and lobby in the field of
renewable energies and rural electrification/energy access in Africa.