WINNER AND PERFORMANCE ATHLETE
VICKY FLEETWOOD
@vickyfleetwood | www.vickyfleetwood.com
Gleam Entertainment and Belle PR are thrilled to have signed international rugby player, Level 3 personal trainer and motivational speaker, Vicky Fleetwood. A woman of many talents, Vicky made history as one of the first-ever professional female rugby players to count over 75 appearances for England. She's also a rugby broadcast pundit, television personality and has coached in some of London's top gyms.
At 14 years old, Vicky grew tired of watching her brother having all of the fun on the rugby pitch and decided to take her turn in studs. Since making her professional debut as a versatile forward in 2011, she has gone on to win the Rugby World Cup in 2014, a bronze medal in the 2018 Commonwealth Games, as well as multiple 6 Nations and Tyrell's Premier 15s Championships. These successes have equipped her with a deep knowledge of maintaining
good form and physical health, whilst her tenacity and natural charisma have earned her huge respect amongst her peers.
Vicky's dedication and love for spreading the joys of sport whilst achieving results helped her to qualify as a Level 3 personal trainer, coaching in two of the most prestigious gyms in the country. Her wealth of experience as an international athlete has allowed her to bring a unique sense of intensity to her client's sessions which are also available online, alongside bespoke programs tailored for her client's specific fitness goals.
Vicky is a keen pundit for the BBC and has taken part in numerous live broadcasts for sponsors including Guinness and O2.
2021 is set to be an incredibly exciting year for Vicky, with both the 6 Nations and Rugby World Cup in New Zealand fast approaching. Her unique drive and passion to equalise women in rugby has set Vicky apart as one of the UK's leading female sports stars.
Vicky Fleetwood comments:
"I am so excited to officially embark on this new journey as part of the Gleam Entertainment team. I strive to give my all to anything and everything I do, and with this attitude, I am keen to help propel women's sport into the limelight whilst highlighting the positive impact that sport can bring to issues such as grief, loss, physical wellbeing and mental health."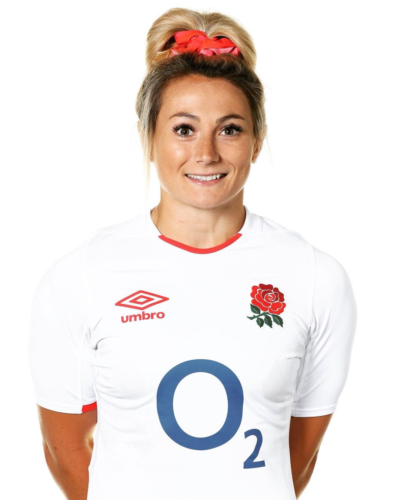 Megan Davies | megan@bellepr.co.uk | @megankmdavies