By Marianne J Jansen
Skills in Art give you a foothold to make what you desire. However, without technique and the know-how-to handle certain materials, it is not possible to make anything. They can be the tools you use to express yourself.
You just have to start and I'm going to take you on a journey of how-to. 
Preparation for The Beginning Process
You must know when to begin and when to end your process after getting work done. If you are not prepared, you won't be concentrated enough to handle your pencil or to make a palette of colours properly. However, with experience, you will make combinations that you already know. 
To deepen your technique, you will go one step further to allow yourself to better express your new work of art. When you are in connection with yourself and your material, you will work in a flow! That is what you want! Prepare what you are going to make and then let it happen. Fingers can think and your conscious and unconscious thoughts will work it out!
Learn More About Sculptures
I also make sculptures in addition to my art and I can tell you, you need a lot of time to make a sculpture.
First of all, your thinking will be different. The work is three-dimensional and has different angles to look at it from. You want all those angles to be an essential part of the form and the image, which contains everything you want to say and show.
Now the next question is: What do you need to master?
Can you weld, and make a fitting? 
Would you work in clay, wood, stone, or metal? 
Do you know anything about casting processes, making moulds, or working with cement or epoxy resin? What about patination and applying colour? 
You can leave a lot for others to do, but it is useful to have gained some knowledge yourself first. This is to help you explain what is important to you in the work that you do. When making a sculpture: the more experience you have in using the material, the more possibilities you will have.
How I Perfected Making Sculptures, Paintings and Drawings
Mastering a sculpture, drawing or painting requires a lot of studying.
Sculpture
If you make a sculpture in clay, you often use a fixture so that the sculpture stands freely in space without collapsing under the force of gravity. Start small so that you have an overview. Later, you can enlarge this spatial form. When you sculpt in wax or clay around the anchor, it is not the intention that it protrudes through the form!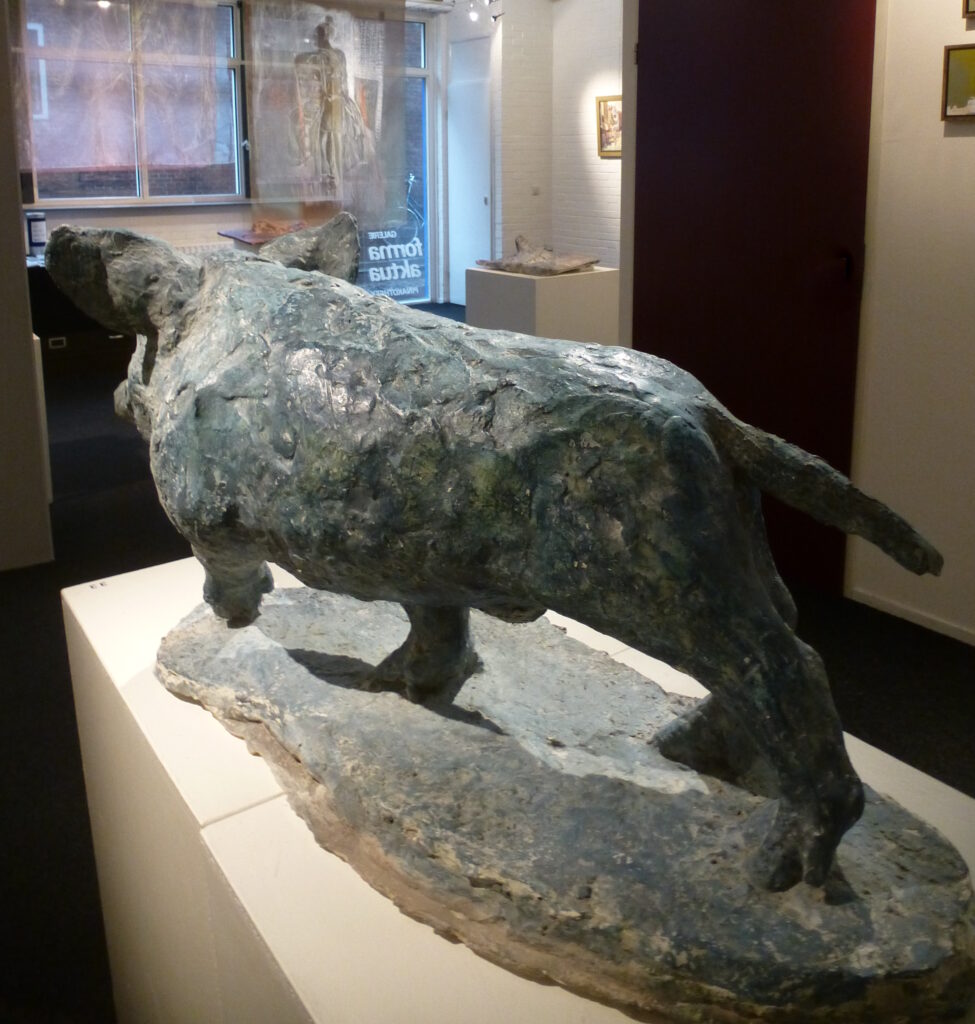 Studying means that you know what you are doing. That you know, for example, what a human skeleton looks like or what the anatomy of a horse is. You cannot afford to make any mistakes here, especially not in sculpting.
If you just start working three-dimensionally and you start drawing, you will see that your drawing changes. Your spatial insight is more perceptible.
Drawings and Paintings
When making a drawing or painting, colours interact with each other and you will have to make the choices! Make a choice on which material you are going to work with: canvas or paper. The techniques in oil painting, acrylic painting and water painting all require different support and each technique has its own expressive possibilities. A very important question is: what are you going to create? If you want a portrait, are you going to work out a theme in light or dark, and how will the light fall? Find out first!
There are sculptors who cannot draw. There are painters who don't have to think about creating a three-dimensional form! You don't have to be an expert in all areas. My advice is to learn by doing step by step. Structure and build up your experience carefully.
What Art Means to Me
For me, art is , above all, a process. If I start tomorrow, I might end up with nothing. But other days, I might get into a flow and then work very fast. It is an ongoing process, where I can pick it up again at another time and continue where I left off.
I usually have a vision when I am drawing.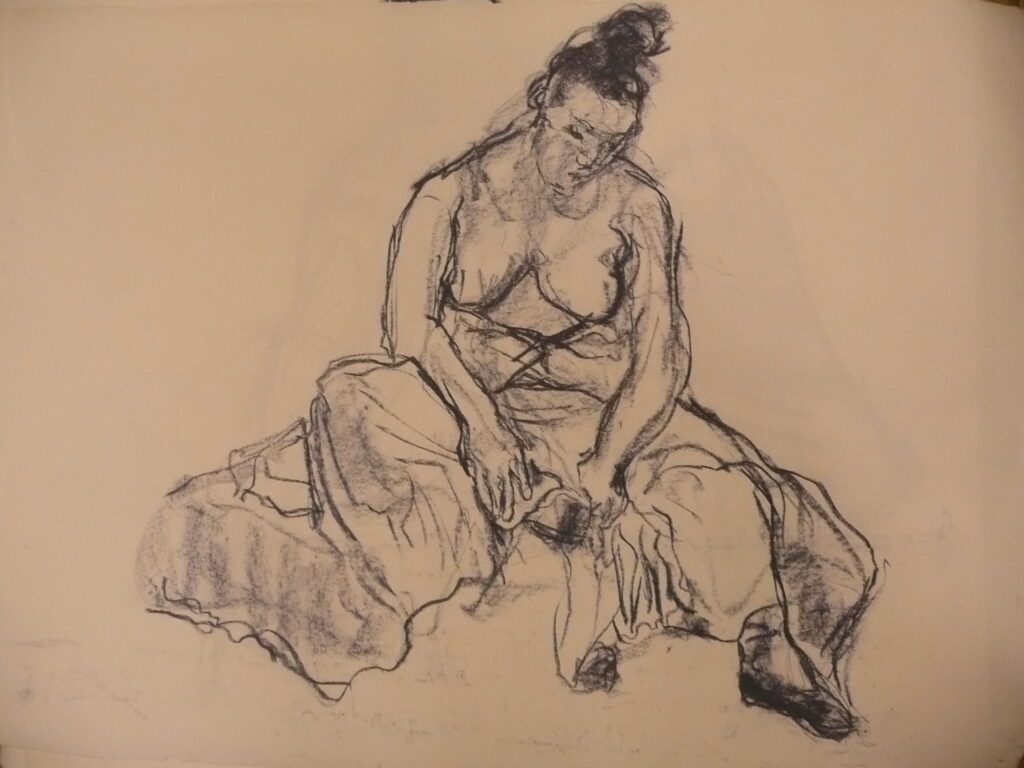 In my drawn works I strive to capture the drama of human emotion and dance in long flowing lines. Working on large formats gives me the freedom to be involved in the act of drawing with my own gestures and body. My images are signs that shape ideas, feelings and movement. I am not looking for beauty or clarity of forms, but for forms that represent thoughts and feelings.
My biggest passion in art is people. Life fascinates me, and therefore, people. I'm inspired by what drives people, and the movement when a feeling is expressed. I can look at people endlessly searching for a certain posture or movement, and then I can make a lot of sketches. A sketch is always new, authentic and real. When I'm understanding the form, seeing and sketching all sides, I am trying to find the essence. What is the character of that person, what moves her or him, and how does he or she express that?
In drawing a few lines, or making a sculpture, you will recognize whom I was working with or what I had in mind. Working in clay, the form comes intuitively visible; it comes alive.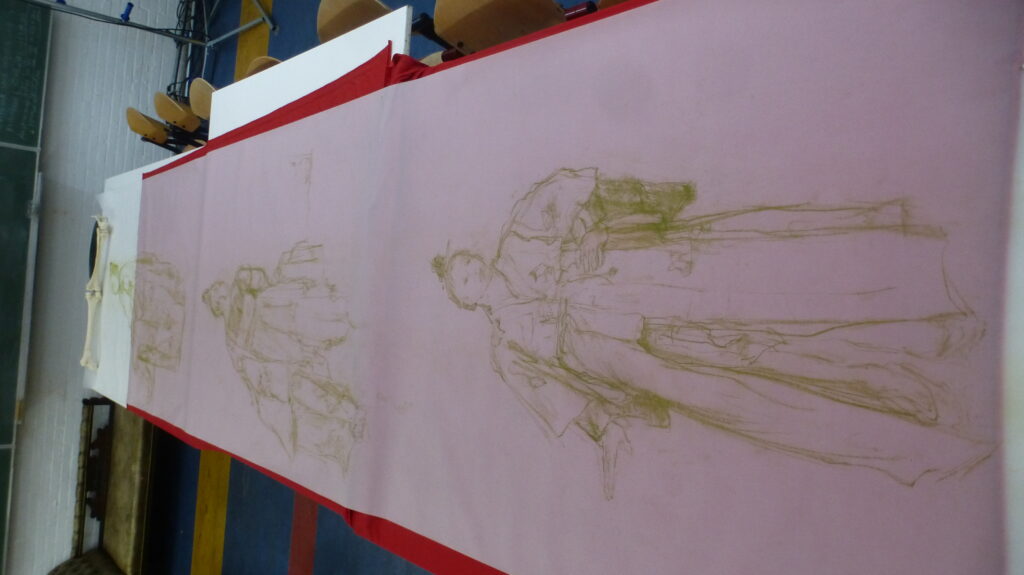 Life is the essence of my work. And my vision is to enrich the world with art, a visual expression, an experience, a human quality, a signature from the soul and being in this world.
Both in my drawings and sculptures I focus on the vulnerability of humans; your vulnerability as well as mine. I am less in search of beauty and clarity of form than in shapes that express a feeling for the subject, or a thought, or memories in all their variety, before they dissolve in the flow of time. My works are symbols that give shape to ideas, emotions and movement.
About Marianne J Jansen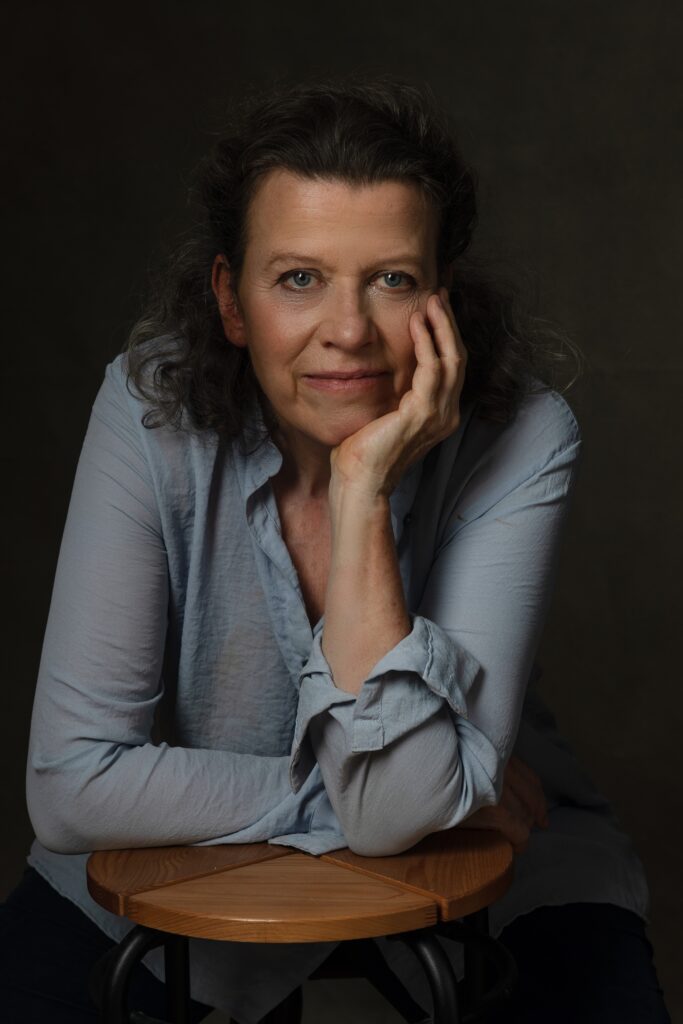 Based in The Netherlands, Marianne Jansen focuses her art on the beauty of life representing thoughts and feelings. This artist has continued her career drawing sketches, and sculptures, and having her work displayed in many, famous exhibitions. One is the 'World Art Vision Mexico'.
UK artist Jill Taylor said, "Marianne's work gives us the impression that the artist knows exactly what she is doing from the first creative thought. Looking at the sequences of Marianne's portraits of people is like sitting across the table from a good friend, like watching his or her face and body change from moment to moment. In describing their features- an eye socket and nose and mouth and cheekbone and forehead – she heightens one's awareness of the human body, and you begin to look and be aware of people around you."
Marianne Jansen completed her studies (Sculpture and Art education) in 1984 at the Minerva Academy of Fine Arts in Groningen, Netherlands. Her work has been displayed in exhibitions since 2002 and she's also been involved in theatre projects.